Why Your Business Needs a Business Plan
Is it possible to operate a successful business without a business plan? Perhaps, but your opportunities for success are severely curtailed without an up-to-date business plan to guide you. Why would you limit the potential of your business or even put it at risk?
Imagine starting a family vacation with a destination in mind, but no idea of how to get there. It's unlikely you'll ever reach your destination, and in the process ruin what could have been a great vacation.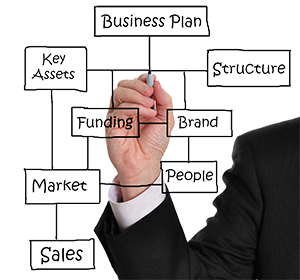 Yet that's exactly what you're doing in business if you're not using a business plan. A business plan summarizes a business's goals, and how it will achieve those goals. If you don't have a plan, it's unlikely your business will evolve and grow as you like. Plus you're likely working far harder for fewer rewards without a solid, well written business plan to guide you.
Your business plan would contain detailed financial projections, forecasts about your expected performance, a marketing plan and how you'll grow and manage your business.
For anyone in business, it's a vital step.
You'll be spending more time in your business than any other activity. So why not create a business plan that will guide you and provide a roadmap of not only your destination but also how you'll get there?
It will help considerably in helping you think through each step of your company's growth, as well as the challenges, including competitors, financing, market conditions, etc.
If you don't have a business plan, need help in completing one or just want some professional insights on a plan you've already created you can request a Free Consultation or call Donna at 1-800-657-4067.
We'll help you get this most fundamental of business documents completed so you can begin building the business of your dreams, with a solid business plan guiding you.
Business owners in Saint John, Moncton, Fredericton and southern New Brunswick rely on Donna Mazerolle & Associates for a wide range of financial business services that include: Business Plans, Accounting, Bookkeeping, Strategic Plans and more.