About Donna Mazerolle & Associates
As a business owner, you know it's not always easy making a decision that affects your business. Limited information, lack of experience and/or cash flow issues are just some of the obstacles that can cloud your decision making.
Successfully growing a business, making big capital investments in plant and equipment and/or expanding into new markets require careful financial planning and execution.
Ideally, you would have an experienced business advisor that understands your business and has the financial experience, training and accreditation to help you see clearly, so you have the information on which to base your decisions.
That's where you'll value the business advisory services offered by Donna Mazerolle & Associates. We believe that the "Accounting – year end statements, bookkeeping and tax return services" is a minimum requirement, it's our value added business management advice that separates us from the crowd.
The difference is that we take the time to get to know you, your business and your goals.
We want to ensure that you have all the relevant analysis necessary to make informed decisions, ensuring your profitability, cash flow, and viability.
How much easier would it be to make important decisions when you have us as your part-time controller and/or trusted business advisor?
If you value efficiency, expert guidance and a team member looking after your best interests, Donna Mazerolle is someone you want to have on your team. Donna is a Certified Professional Accountant (CPA) and a Certified Management Accountant – 1994 (CMA).
Certified Management Accountants do more than just measure value – they create it. As the leaders in management accounting, CMAs actively apply a unique mix of financial expertise, strategic insight, innovative thinking and a collaborative approach to help grow successful businesses.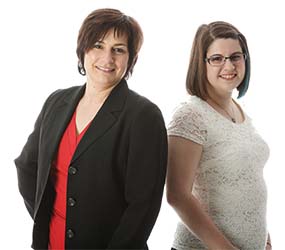 Prior to founding Donna Mazerolle & Associates in 2003, Donna worked her way up through the ranks in the world of business starting as a Cost Analyst; Manufacturing – '87, to Accounting Supervisor; Manufacturing – '90, to a Business Auditor; CRA – '91, to Accounting Manager; Wholesale/Retail/Distribution – '95, Controller; Manufacturing – '97, and CFO/Controller; Manufacturing – 2000.
Her industry experience taught her the value of clearly articulating financial information into English, rather than "accountantnees". It's the kind of analysis that can help you grow your business, sleep at night, and know you're on the right track.